DAC Book Presentation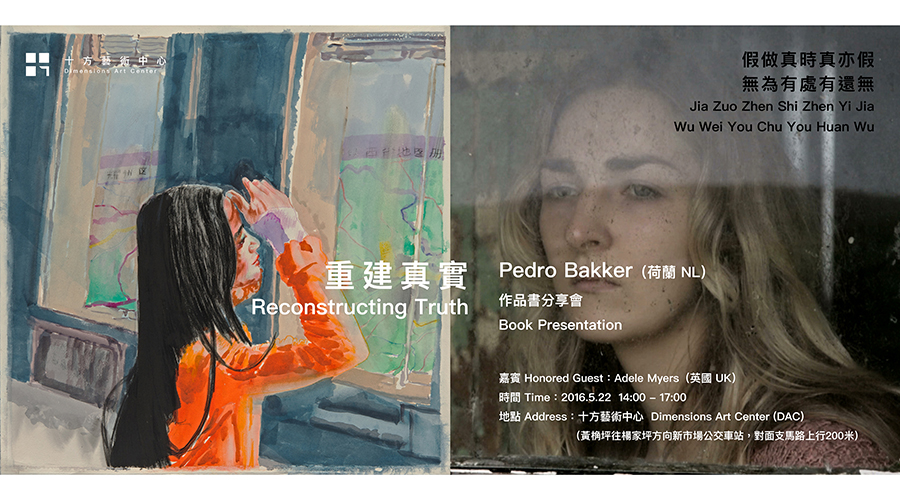 <Reconstructing Truth>
Jia Zuo Zhen Shi Zhen Yi Jia
Wu Wei You Chu You Huan Wu
Artists:
Pedro Bakker(NL)
Honored Guest:
Adele Myers(UK)
Time:
2016.5.22 14:00 - 17:00
Address:
Dimensions Art Center (DAC)
About Pedro Bakker
The Dutch artist Pedro Bakker, who did an 8-month residency at DAC & Chongqing AIR in 2014/15, came back to Chongqing to present his book Innocent. With this event he will try to explain what is 'real' (zhen) and what is 'jia' (imaginary) in his drawings. He invited the British filmmaker Adele Myers to screen a few of her poem films at this event. Pedro Bakker is in conversation with Adele Myers about the way they both reconstruct their personal and autobiographical experiences into an imaginary truth.
What to say about 'reality' (zhen), if you are looking to your own reflection in a mirror or if you overlook the landscape through the window? The idea that the worldlong's 'reality' is illusion and that life itself is a dream from which we shall eventually awake is a Buddhist one; but in Bakker's drawings and performances his characters are both creatures of his imagination and at the same time the real companions of his traumatic youth and his life as an artist. In the hands of Adele Myers her very personal and intimate experience becomes a poetical means of 'fictitious' filmmaking. Made possible thanks to Fonds Kwadraat.
The Part of Works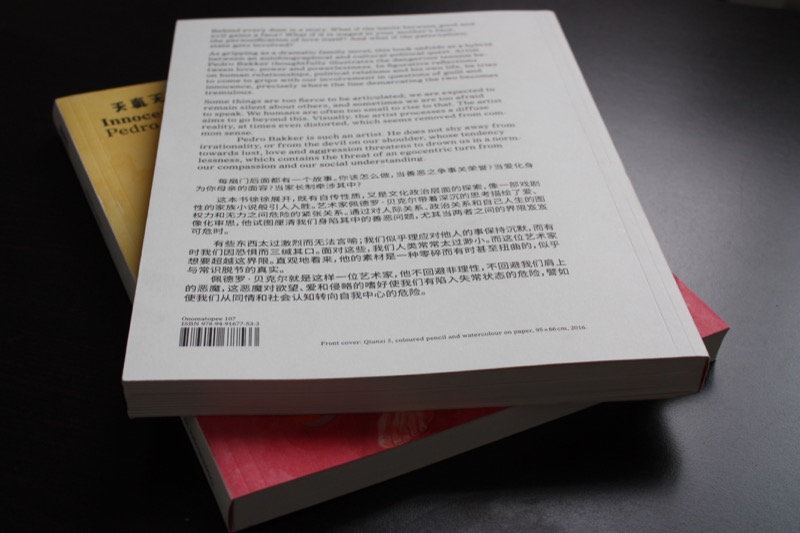 Book "Innocent" 書《天真無邪》, 2016.
Behind every door is a story. What if the battle between good and evil gains a face? What if it is waged in your mother's face, the personi cation of love itself? And what if the paternalistic state gets involved?
As gripping as a dramatic family novel, this book unfolds as a hybrid between an autobiographical and cultural-political quest. Artist Pedro Bakker thoughtfully illustrates the dangerous tension be- tween love, power and powerlessness. In gurative re ections on human relationships, political relations and his own life, he tries to come to grips with our involvement in questions of guilt and innocence, precisely where the line demarcating the two becomes tremulous.
Some things are too erce to be articulated; we are expected to remain silent about others, and sometimes we are too afraid to speak. We humans are often too small to rise to that. The artist aims to go beyond this. Visually, the artist processes a diffuse reality, at times even distorted, which seems removed from com- mon sense.
Pedro Bakker is such an artist. He does not shy away from irrationality, or from the devil on our shoulder, whose tendency towards lust, love and aggression threatens to drown us in a norm- lessness, which contains the threat of an egocentric turn from our compassion and our social understanding.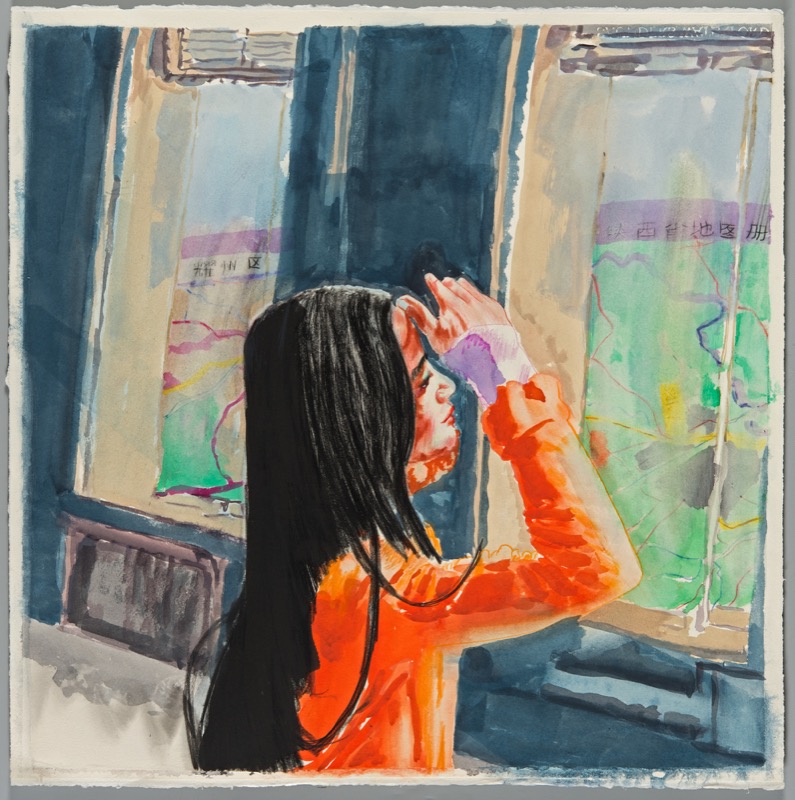 Qianxi 2, coloured pencil and watercolour on paper, 55 x 55 cm, 2015.
Burnt Home 4, charcoal , coloured pencil and watercolour on paper, 125 x 90 cm, 2009.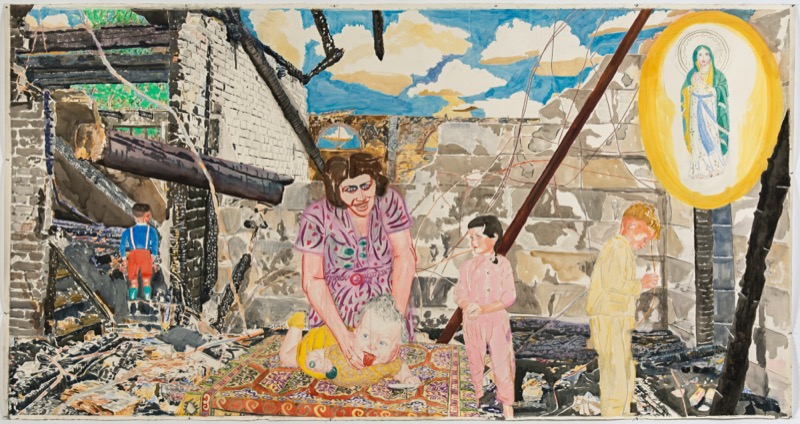 Burnt Home 7, coloured pencil and watercolour on paper, 150 x 285 cm, 2009.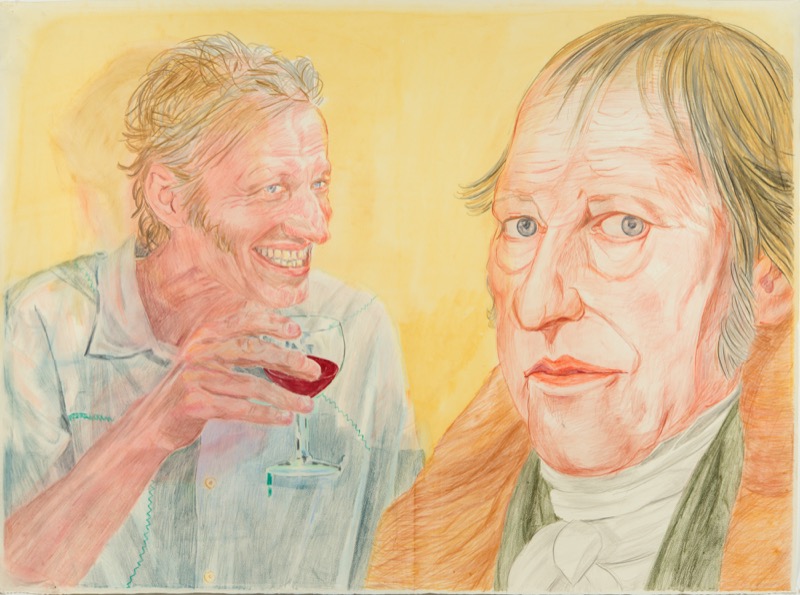 Drawing for the animation Laughing About Hegel , coloured pencil and watercolour on paper, 88 x 119 cm, 2012.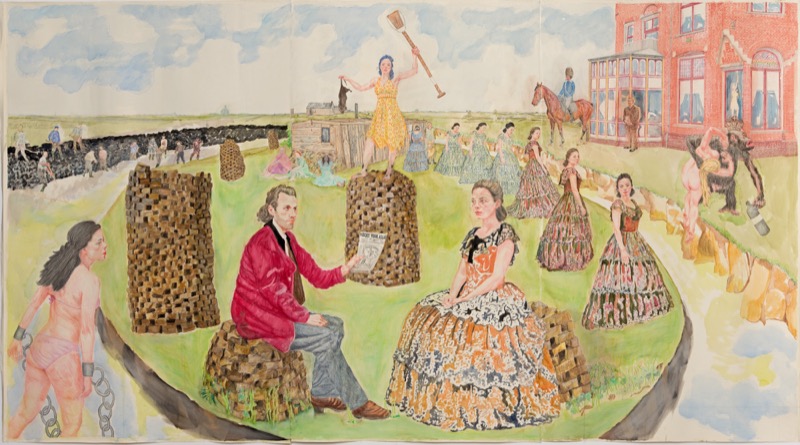 In Memory of 1871 (Domela Nieuwenhuis) , coloured pencil and watercolour on paper, 234 x 420 cm, 2013.
Collection Fries Museum , Leeuwarden.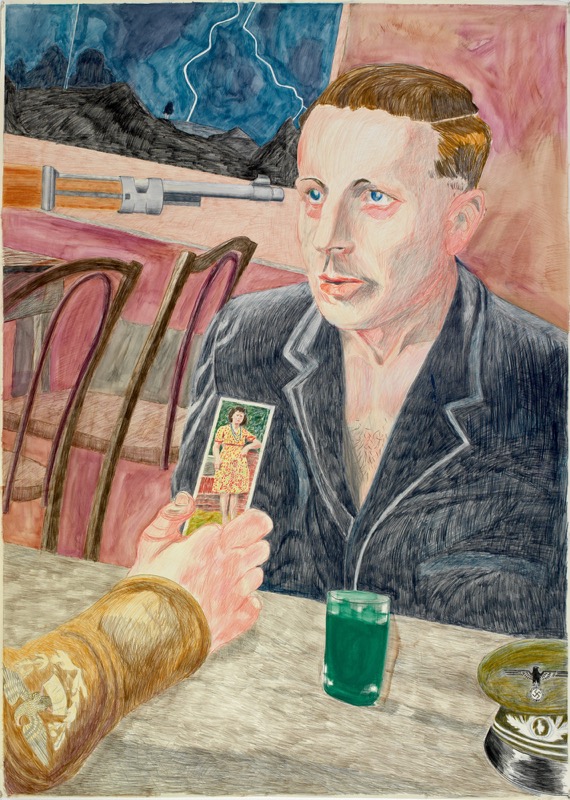 L'Éternel Retour 8/Georges B. (1943), coloured pencil and watercolour on paper, 215 x 154 cm, 2011.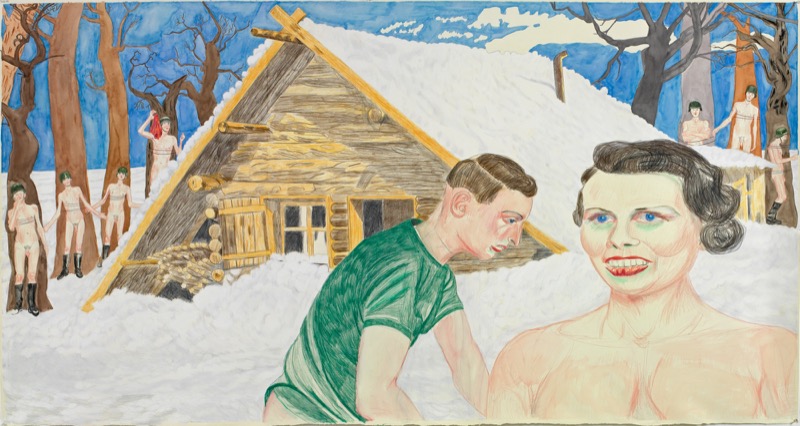 L'Éternel Retour 7/Ma Mère et Georges B. (1943), coloured pencil and watercolour on paper , 150 x 285 cm, 2011.